DISCOVER – I CANALONI DEL TORRENTE FARMA
In the middle of the woods above Roccastrada where the Farma river flows is a waterfall feature and natural pools that in the right season are accessible and its possible to swim in.  The Farma river flows through a naturalgorge and has carved through a section of harder rock some incredible waterfalls with plunge pools. We took a walk along the river near Torniella to discover them.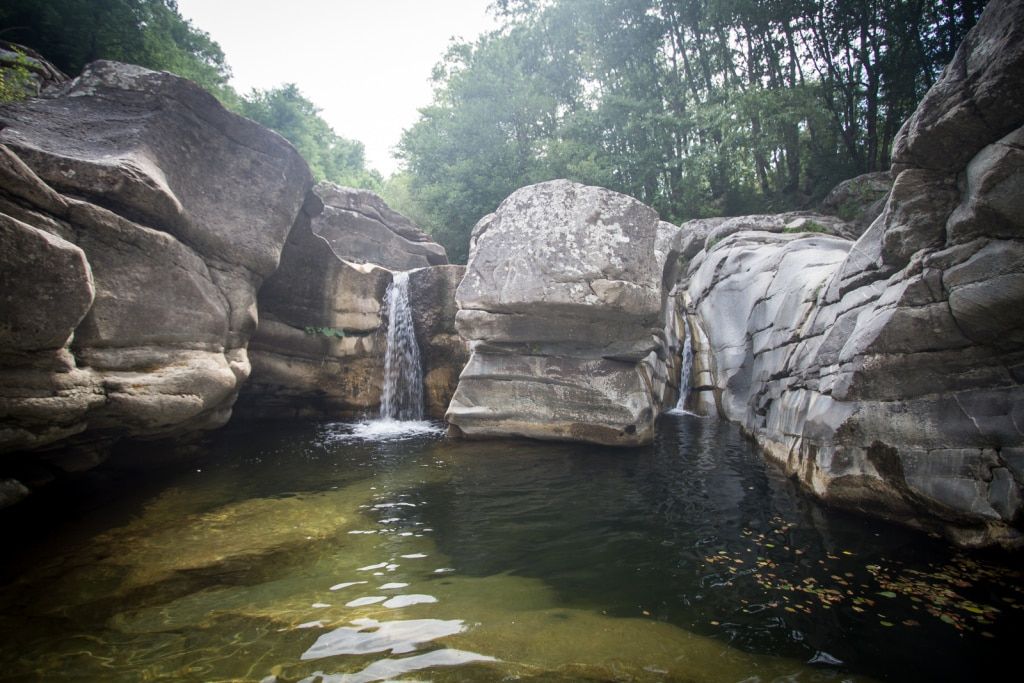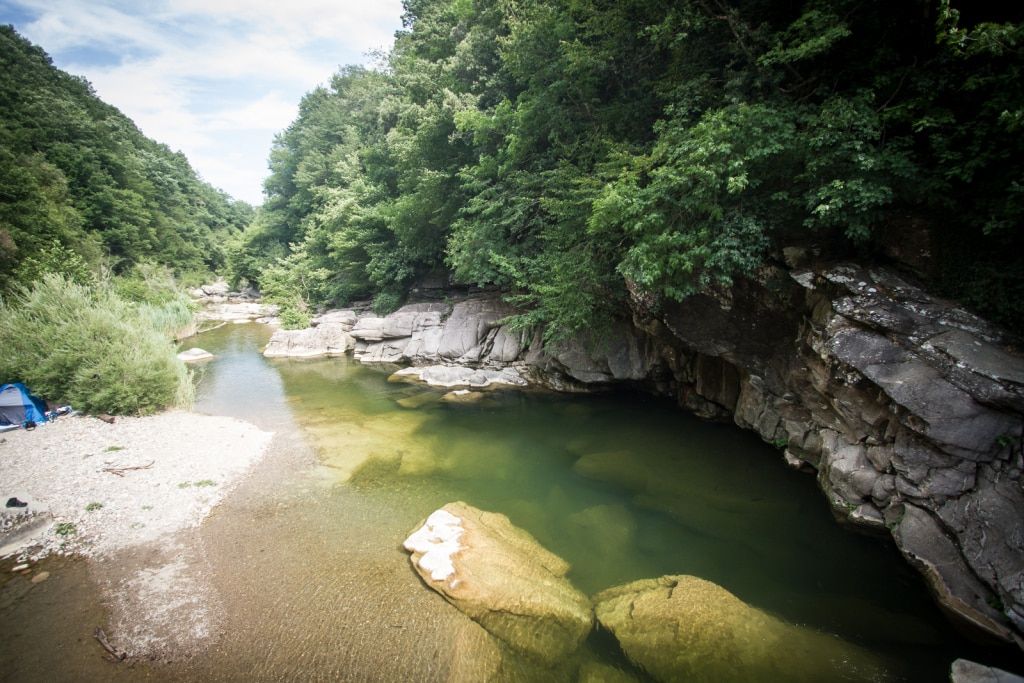 THE SPOT
It is not that easy to access these natural features as they are distant from the road and you need to walk about an hour to get there. The path follows the river from a bridge on the local main road. Park there and follow the path along the river.
The river is low enough in summer to be a good place to access if there is a rainstorm though we recommend waiting until it has passed as the levels of the river can change quickly.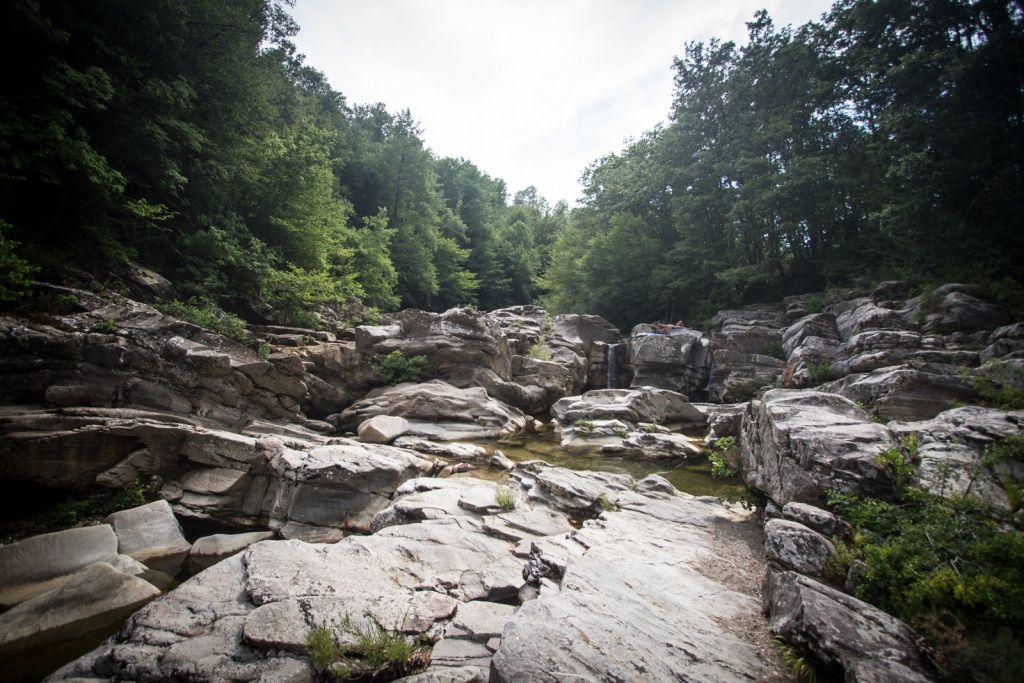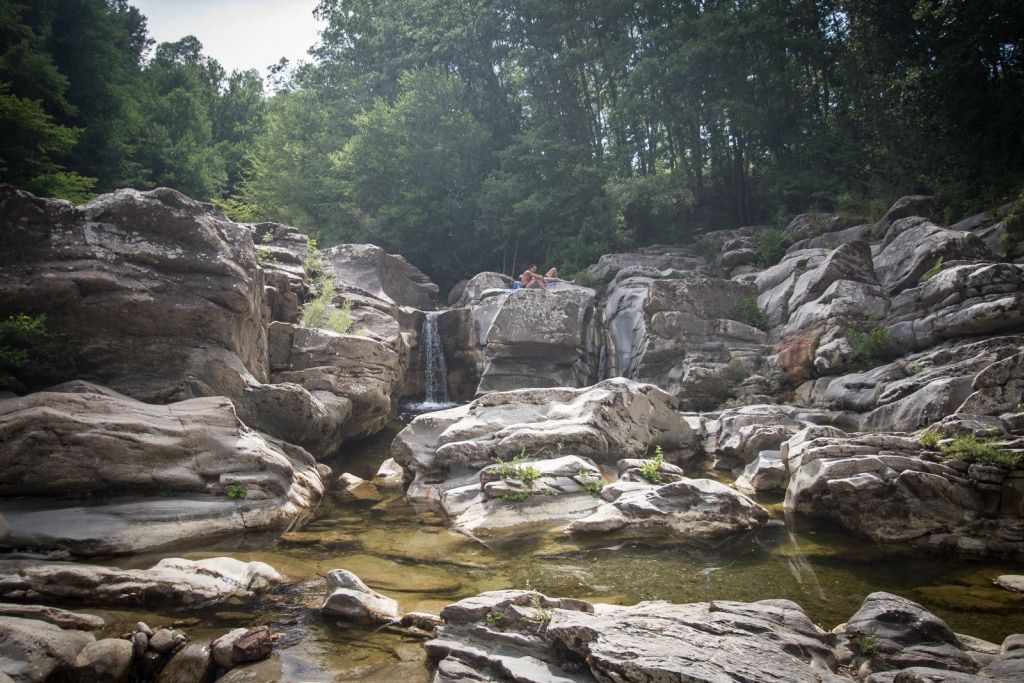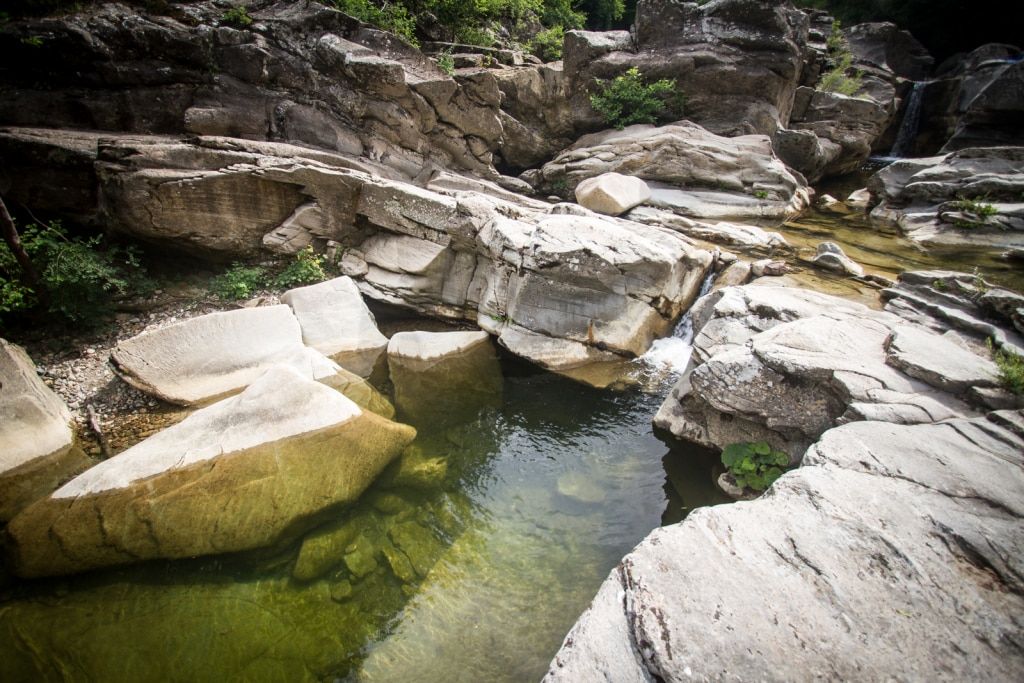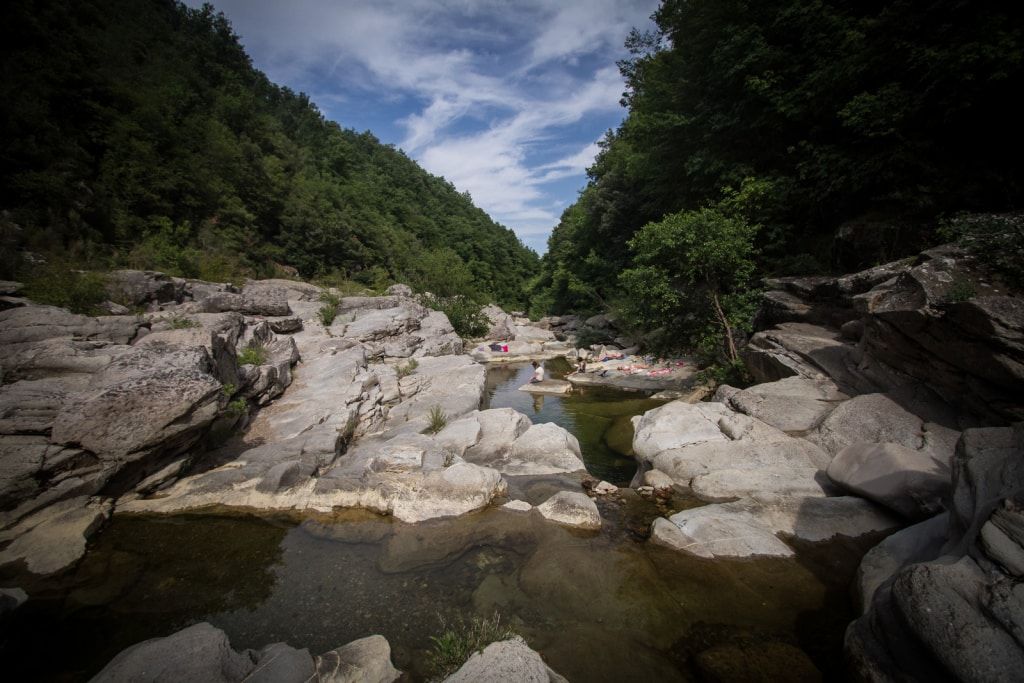 HOW TO GET THERE…
Access is limited, it will take a while to walk and you need to be relatively fit. Fits you need to find a spot to park. The local road from Torniella the SP157, gives access to the woods. Pick a spot to park near the bridge just outside Torniella, then walk. White roads disappear into the woods which give the option to get there… it is an adventure.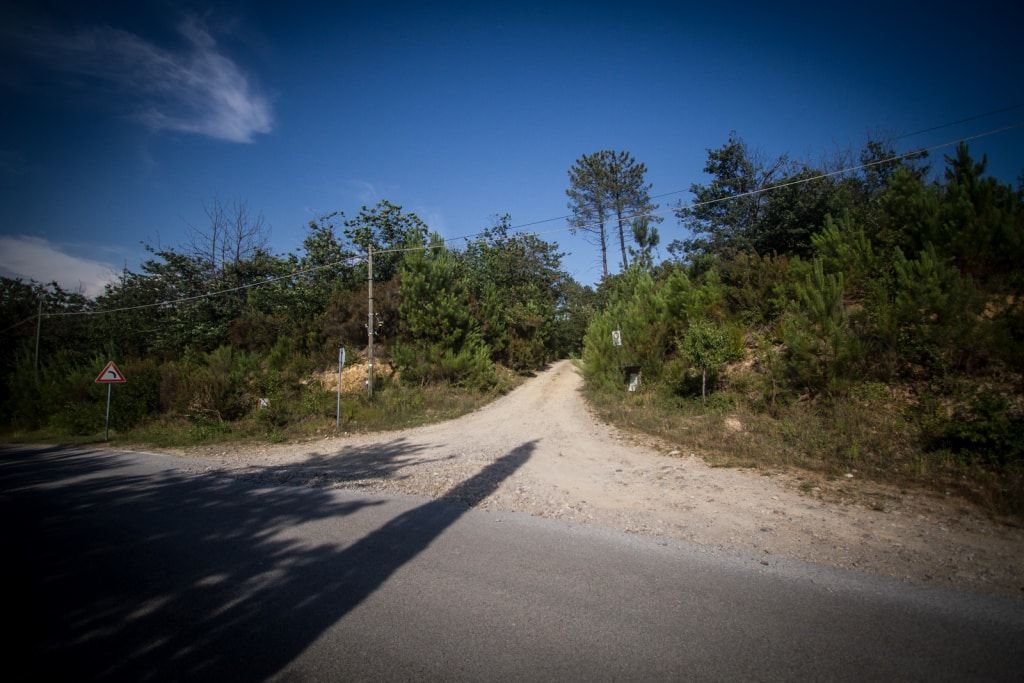 Ci sono tanti percorsi nel bosco che possono portarvi sulle rive del Fiume Farma. Prendetevi un po' di tempo per studiare Google Maps e trovare il percorso migliore. Sotto troverete la mappa dove è indicato il punto di arrivo.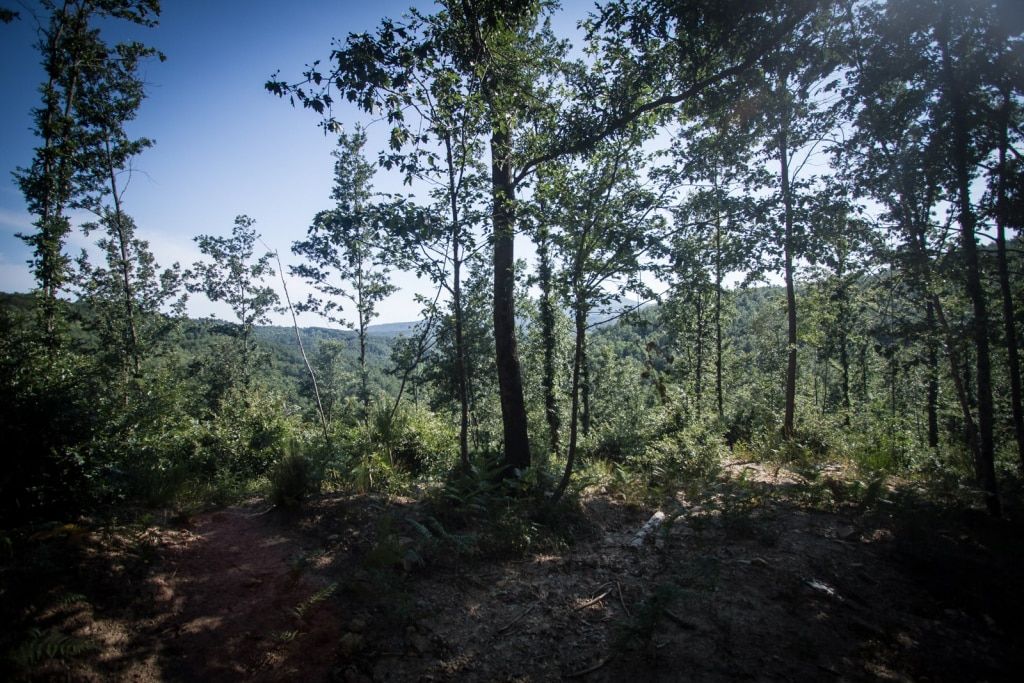 MAP
There are two main ways, along the river from the bridge over the SP157 or through the woods. Both routes take about an hour at a slow
pace. These are natural features and have no facilities, so please make sure that anything you take with you into the woods you take back home as well.