MONTEMASSI, THE CASTLE THAT DOMINATES THE MAREMMA
A thousand-year old castle, stories of battles and war commanders, villages nestled in the rock and Tuscan wines: an itinerary in the Colline Metallifere.
 
For almost one thousand years the Castello di Montemassi has watched over its lands: that part of the Maremma that surrounds it stretching out to the foot of the Colline Metallifere. 
A visit to the building doesn't just mean walking around the ruins; above all, it will take you to the very top of the tower where you can admire an incredible 360° view over the hills below: a valley that surrounds the fort in every direction.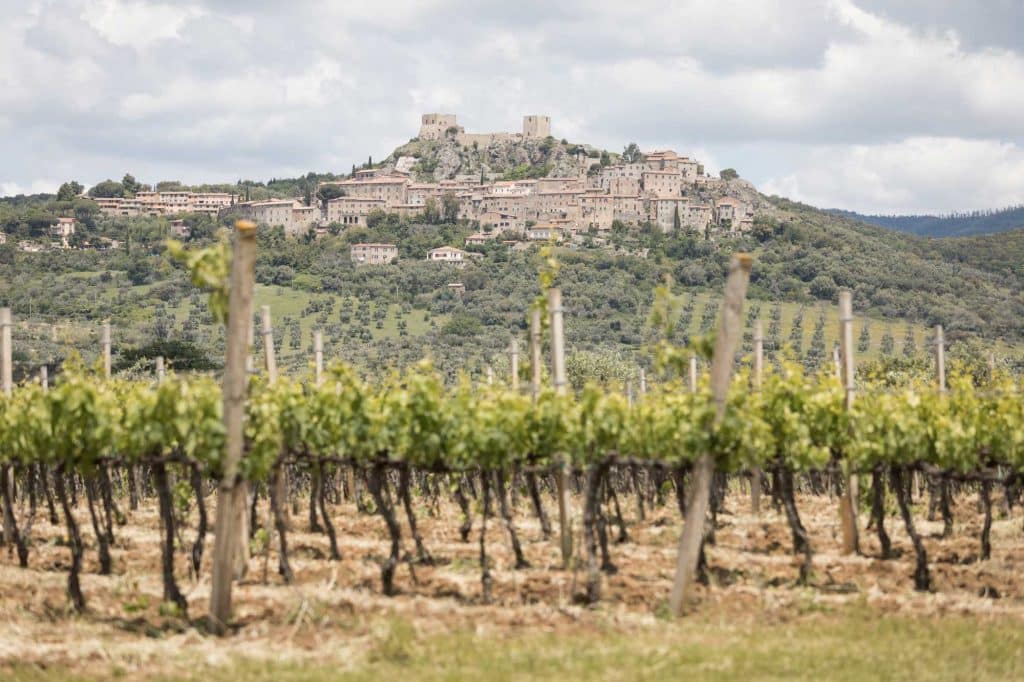 Easily reached from the coast and Grosseto, the first document mentioning the castle dates back to 1076, but its fame is inextricably linked to a work of art narrating subsequent events: the renowned Guidoriccio da Fogliano attributed to the master Simone Martini. 
Today held in the Palazzo Pubblico in Siena, this large fresco portrays Guidoriccio da Fogliano at the siege of Montemassi – he can be seen in the centre. To the left of the commander you can see Montemassi in the distance, its tower still intact and almost alive, surrounded by the walls and ready to repel the enemy; to the right is the Siennese camp, the very front of the offensive with its tents and its vines.
Yes, vines, as absurd as it sounds: in fact, a probable translation error in the war chronicles led the artist to paint vines instead of "vinae" which were wartime weapons. After all, vines in Tuscany are never out of place – even in works of art.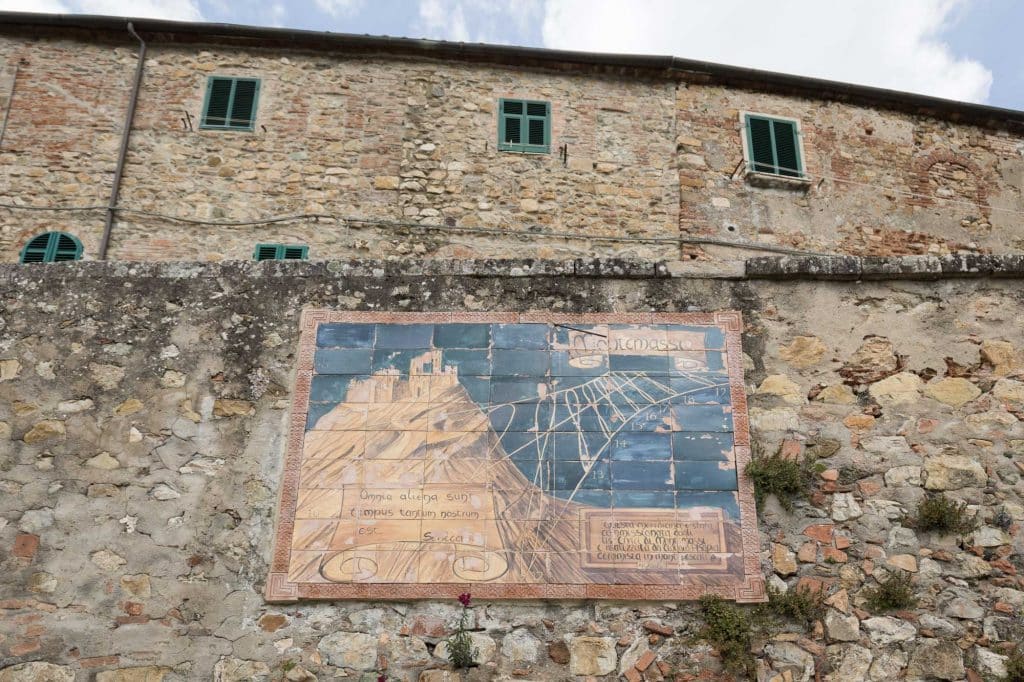 Walking along the castle's stone ramparts to the very top of the tower you can immerse yourself in the landscape of the painting and even hear the echoes of the many battles fought here. Your walk may continue along the streets of the village, stopping to eat in a restaurant perhaps. But the surrounding nature brings with it a pervading idea of peace, inviting visitors to enjoy the view and a relaxing holiday. A few minutes north of the Castello di Montemassi you reach Roccatederighi, Grosseto.
This village nestles in the volcanic rock of the Colline Metallifere, in which man has expertly carved out homes, alleys and stairways into the surrounding stone over the years. At sunset, the village is tinted pink and orange, making it and the nearby woodland even more enchanting.
If, on the other hand, you are following your palate looking for Tuscan food and wines (such as the Sassabruna Rocca di Montemassi), head south from the Castle to the Rocca di Montemassi wine-making company and estate, found in a part of the Maremma cultivated for wine production as far back as Etruscan times.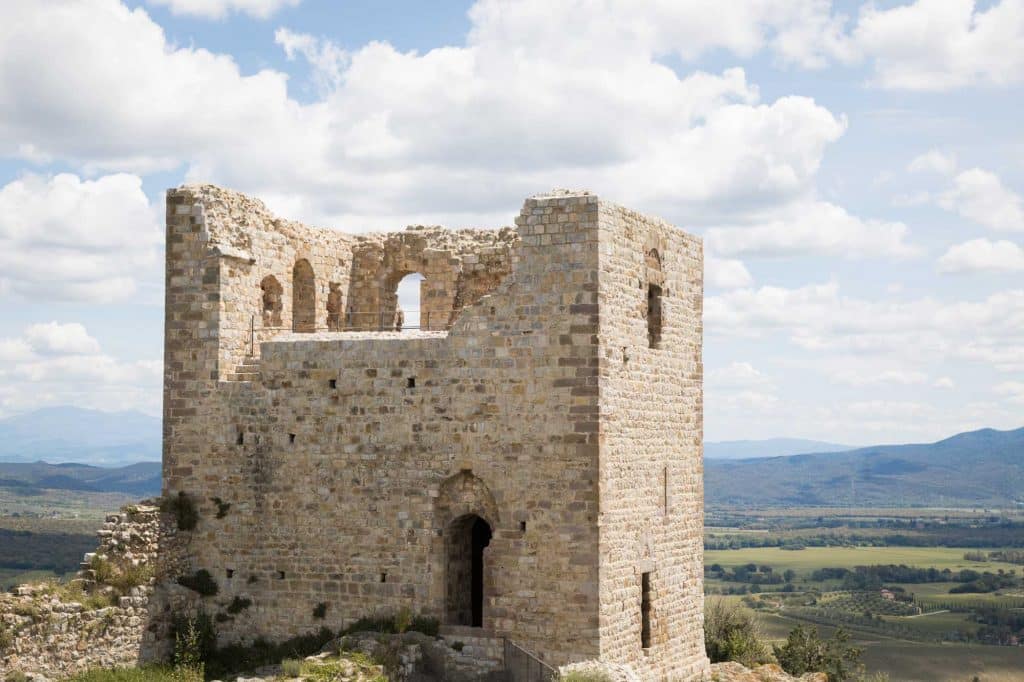 The Castello di Montemassi is open all year round and can also be visited at night. 
Al Castello, restaurant in the village of Montemassi. 
 
Tenuta Rocca di Montemassi: http://www.roccadimontemassi.it/

HOW TO GET HERE: