VAL D'ORCIA AND BAGNI SAN FILIPPO
Bagni San Filippo is a very exclusive thermal area, a true jewel in the Val d'Orcia Natural Park. Over the years, flowing sulphurous waters have created a unique scene: waterfalls and baths can be glimpsed through the blossoming vegetation, embraced by limestone formations so white that they give the appearance of a boiling hot snowfield.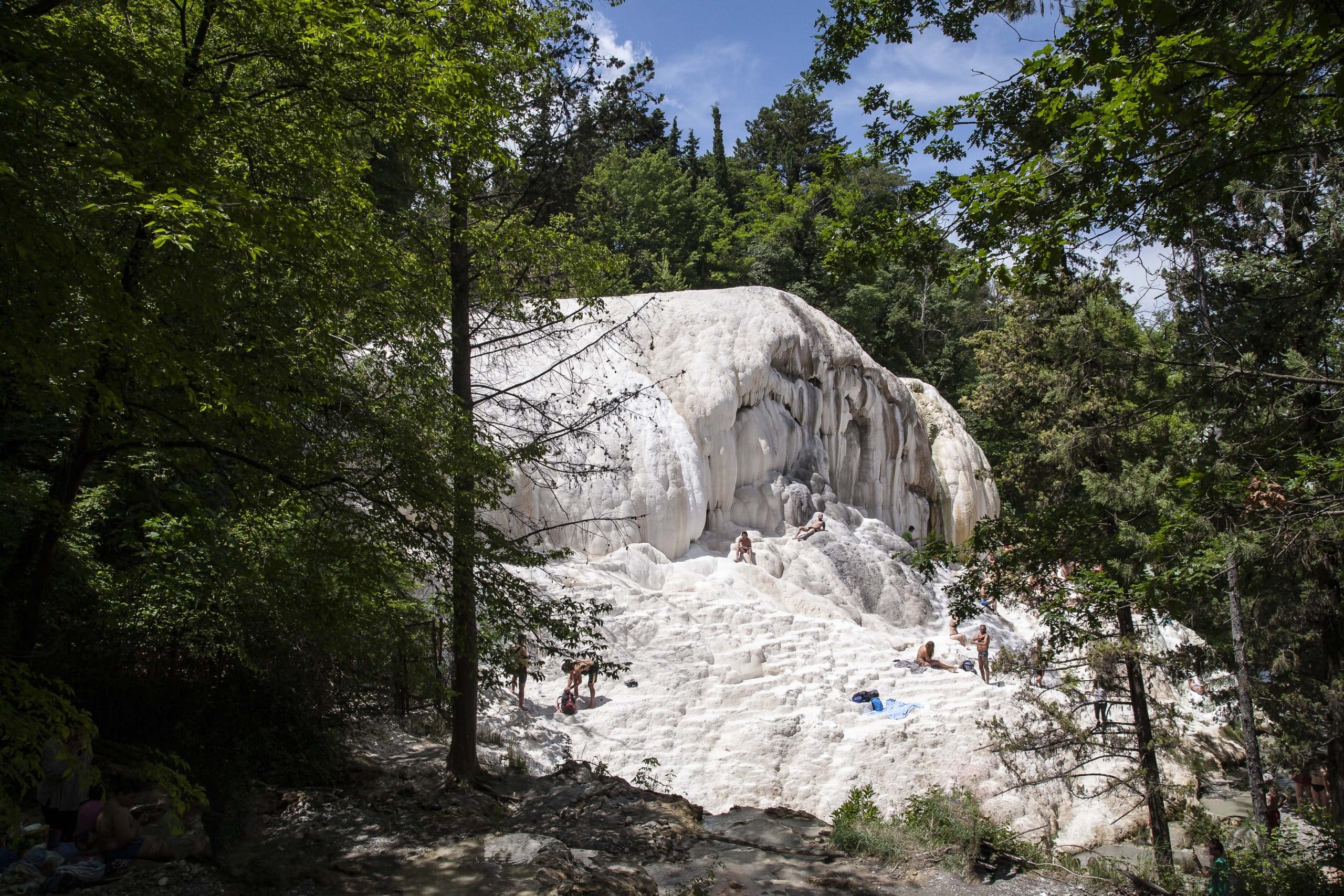 This place, known as Fosso Bianco, is vast but easy to reach: park in the village along the road of the same name, and follow the well-signposted path through the woods that quickly leads to the first baths.
The here water is not very deep, nor too hot; the best baths are found a little further on where the water is hotter: this is where the Balena Bianca (White Whale) – an imposing limestone formation in the shape of a whale – watches over and protects the baths, keeping vigil over the bathers. Small waterfalls cascade from her ridges directly into the natural baths, creating a truly magical atmosphere. 
The area and hot springs of Fosso Bianco are free entry; a thermal spa hotel in the village offers a number of water-based services.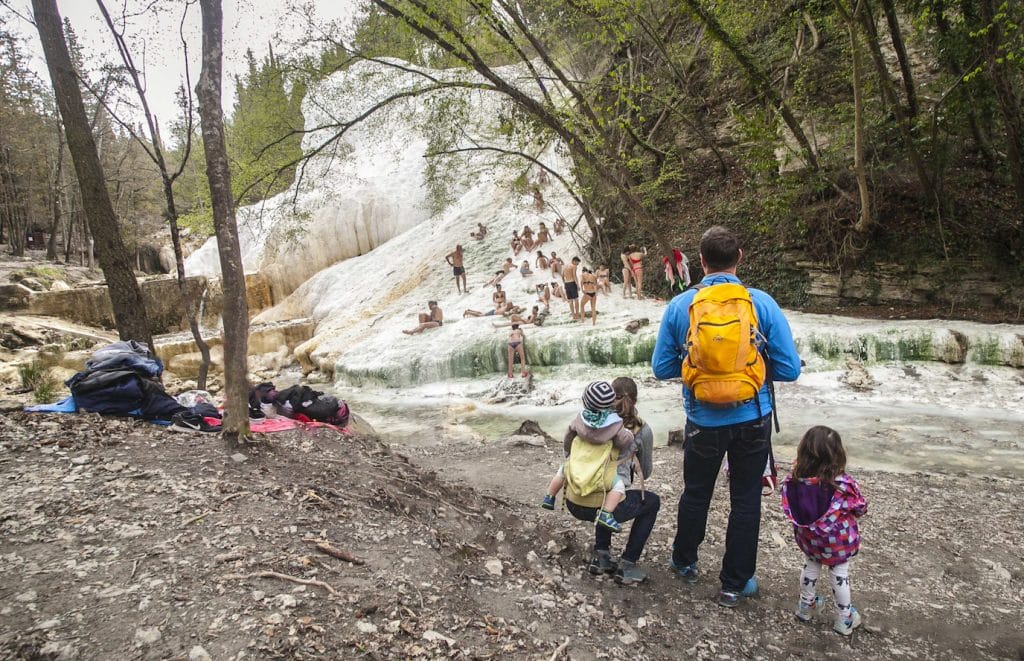 In Bagni San Filippo you can also find the Grotta di San Filippo, a small chapel completely dug out from the rock where the saint is said to have hidden after refusing the prestigious offer of the Papacy. Some documents dating back to the late 1400s tell how Philip, having hidden, hit a rock with his stick: sulphurous water started bubbling up, forming the first hot springs in Bagni. A mark of recognition from the saint to the local community that had welcomed and aided him.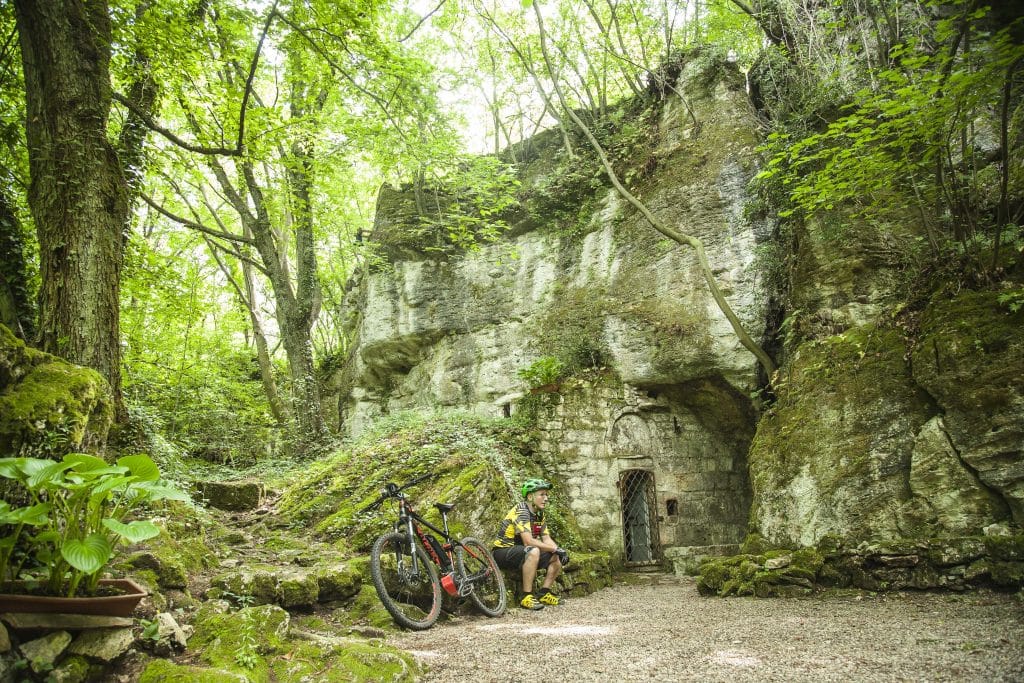 Beyond the legend, Bagni San Filippo in the Val d'Orcia is a place for resting and rediscovering harmony. Together with Bagno Vignoni it is one of Tuscany's many thermal treasures that lay hidden on the slopes of an ancient volcano, Mount Amiata. In just a few kilometres the landscape changes and embarking on a journey in the fresh, blooming woods, you find yourself wandering in another time and another Tuscany. 

USEFUL WEBSITES:
No special equipment is necessary, but suitable footwear (sports shoes or trekking shoes) is recommended for the path that is broken up in places. 

. Sito web: www.bagnisanfilippoterme.it 
COME ARRIVARE: