GOLF IN TUSCANY WITH A SEA-VIEW
Tee-time on the greens with a view of the Tyrrhenian Sea: welcome to the Punta Ala Golf Club Resort, the golfing paradise of the Tuscan Maremma.
 
At the very end of the promontory, famous for its port and Yacht Club, there is no middle ground when talking of Punta Ala, a resort that offers only the very best to those searching for relaxation and entertainment.
The ideal union can be found at the Punta Ala Golf Club Resort, a structure with 60 hectares of land just a few kilometres from Castiglione della Pescaia, where the greenery is not merely that of the golf course but above all the colour of the Mediterranean scrub that surrounds and embraces the greens.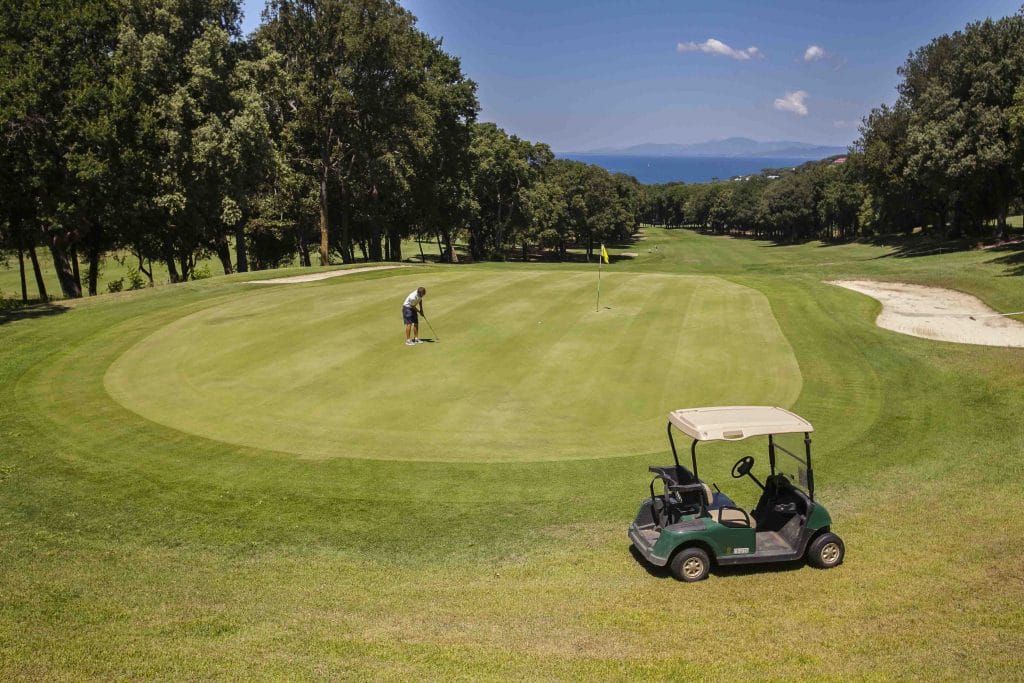 The Chapel (or Rotunda) is free to enter and conserves a unique, historically-worthy attraction – and truly the stuff of legends: now under glass to preserve it from atmospheric agents, this sword trapped in the stone seems to be awaiting the return of King Arthur.
A Made in Tuscany Excalibur; there are even those who believe that this sword – authentic and dating back to the first half of the 12th century – was the very one to inspire the Arthurian legend.
But who did it belong to? Galgano Guidotti, born in the nearby village of Chiusdino, was a dissolute knight who, after a vision of Saint Michael, abandoned all his worldly goods and thrust his sword into the land, with the intention of never using it again. The sword in the stone was never touched again and today the chapel stands on the very site of his home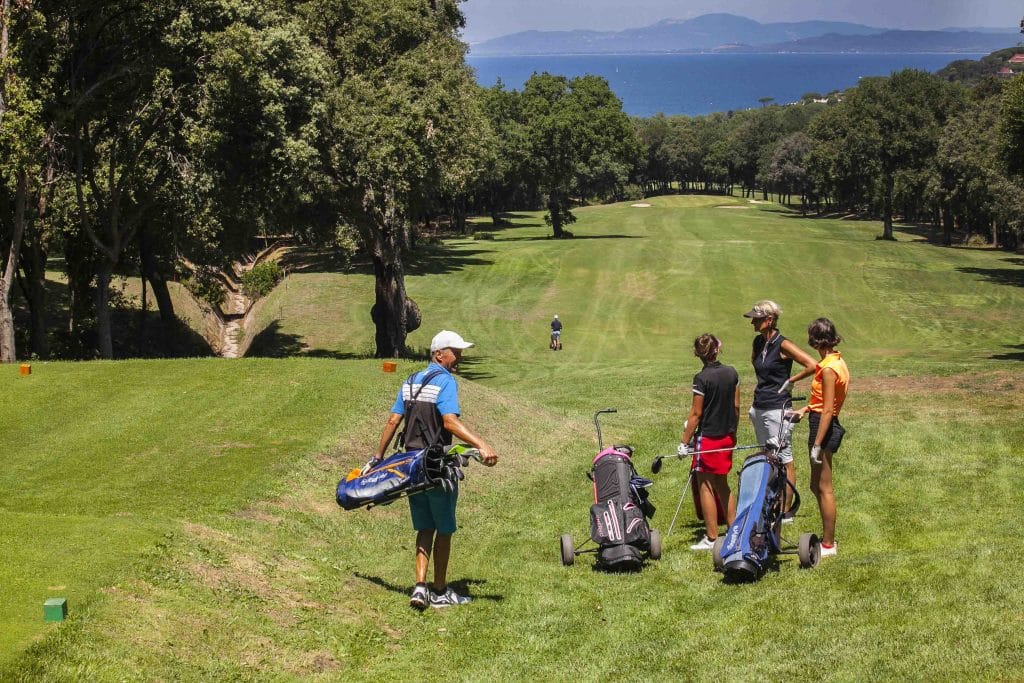 The Punta Ala Golf Club Resort is an almost obligatory stop for golf enthusiasts and professionals, an unmissable experience that can only be postponed long enough to enjoy a hearty breakfast in the Club House sea-view panoramic terrace
 
CONTACTS
info@golfpuntaala.it – +39 0564 922121

HOW TO GET THERE: