ROCCA DI FRASSINELLO WINERY: RENZO PIANO'S MASTERPIECE
Top of the range wines, colourful landscapes and throwbacks to the past all in a single experience discovering this winery masterpiece.
 
A visit to the Cantina Rocca di Frassinello means abandoning the usual concept of a wine-tasting tour and accessing a more artistic and historical dimension in a full-bodied experience.
The structure, designed by the famous architect Renzo Piano, is immersed in almost 90 hectares of splendid vineyards and is without a doubt one of the most beautiful artistic wineries in Maremma and Tuscan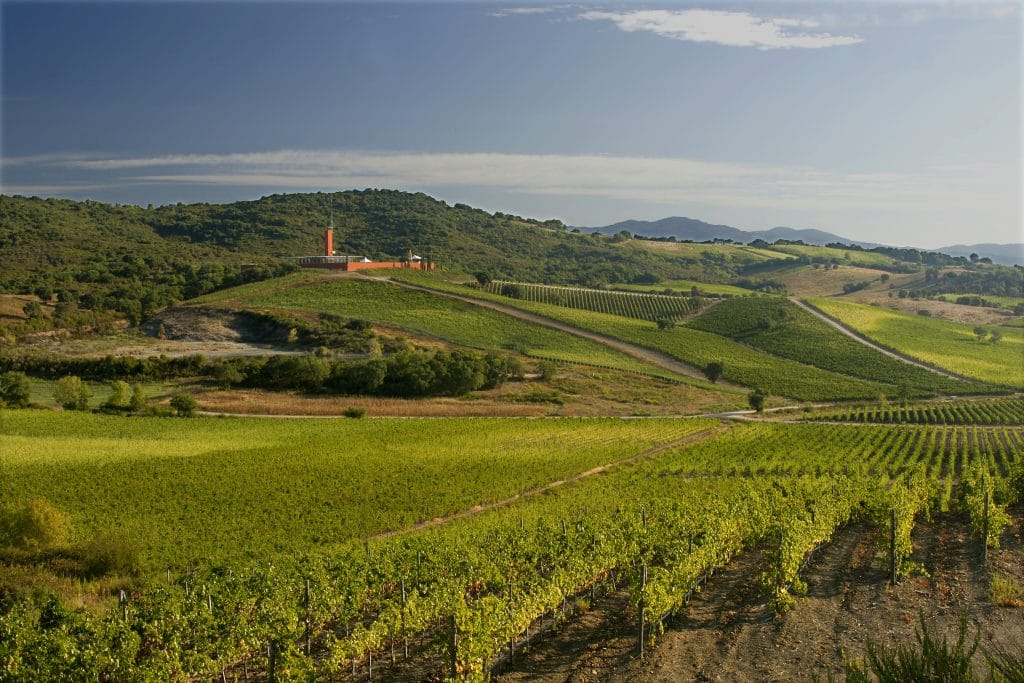 Located on one of the highest hills in Gavorrano, Rocca di Frassinello dominates the surrounding vineyards as fare as the eye can see, all the way to a glimpse of the sea on the horizon. Wine lovers are treated to a preview of genuine Tuscan flavours with the colours of the vines, and nature opens its arms to you as you sit outside and taste her fruits.
Wine lovers will be keen to enter the wide range of varieties produced in the winery: among the famous Italian grapes cultivated here the Sangiovese and Vermentino are worth a mention as well as some very unique and famous French grapes: Merlot, Cabernet Sauvignon, Petit Verdot and Shiraz.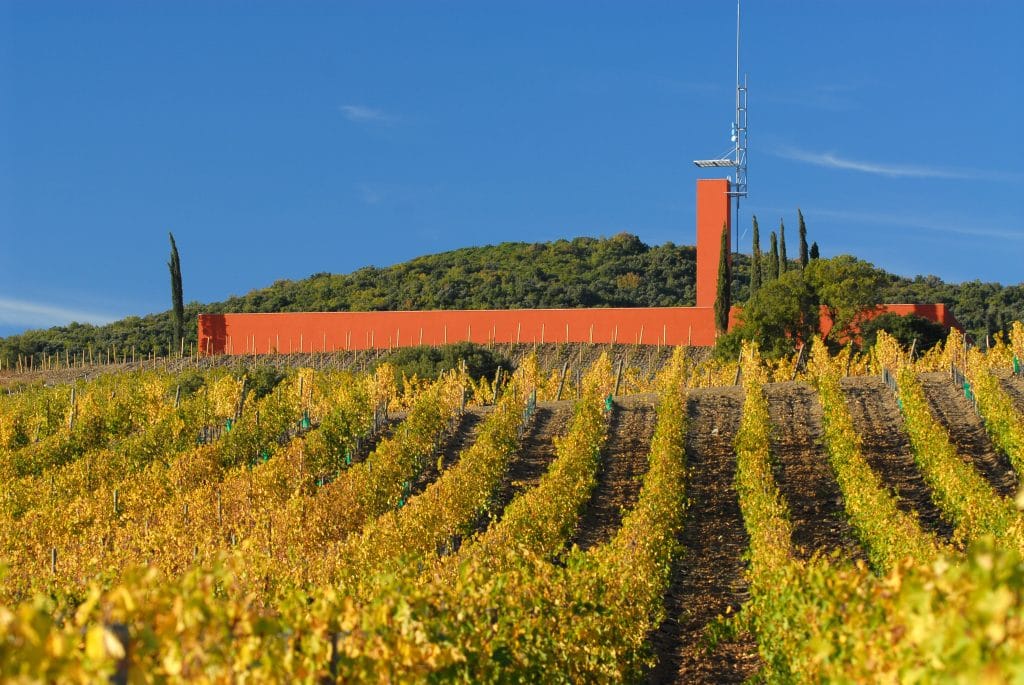 Lovers of art and architecture, on the other hand, will find themselves admiring this creation by Renzo Piano, Italy's top architect.
The idea behind the winery is that of a true monumental work of art, but its main attraction is the main hall: the beating heart of the production where they keep the barriques of wine at rest. The Barricaia – as it is known – is an underground room below a large, column-less ceiling; its large steps around the walls give visitors the impression of having walked into a beautiful auditorium or the ancient amphitheatres of classic tradition, and conceal tables that can be pulled out and set for enjoyable and unique samplings.
Another peculiarity is the internal frame of the hall, which allows the most curious visitors to witness all the phases and functions of the winery's production cycle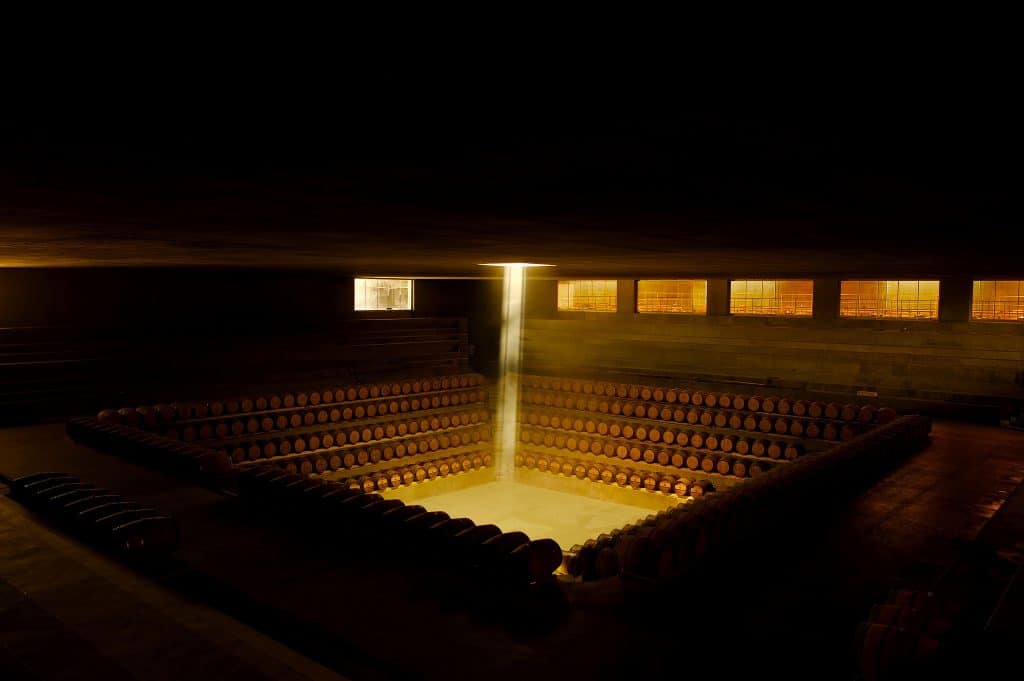 But the Rocca di Frassinello is also home to some wonderful historical pieces: we find ourselves in the middle of an exhibition, a small museum containing valuable archaeological findings discovered over the years in the neighbouring Etruscan site.

Visitors can discover the remains of the ancient Etruscan necropolis in an exhibition set up by architect Italo Rota, designer of the Wine Pavilion at Expo and the Musée d'Orsay in Paris.

This artistic winery has expertly blended the already wonderful strong points of the territory in a single immersive experience: an occasion that lovers of good wine, art and archaeology simply cannot afford to miss.

Open daily with the following timetable:
spring/summer from 10am to 1pm and from 2pm to 7pm
autumn/winter from 9am to 1pm and from 2pm to 6pm

HOW TO GET HERE: