SAN GALGANO AND MONTESIEPI: THE REAL SWORD IN THE STONE
San Galgano: following in the footsteps of the knight who thrust his sword into the stone. A brief excursion into the history and legends of Tuscany
A simple yet enchanting and mysterious itinerary starts with a brief walk from the Abbazia di San Galgano to the Eremo di Montesiepi, where you can find a real 900-year old sword in the stone.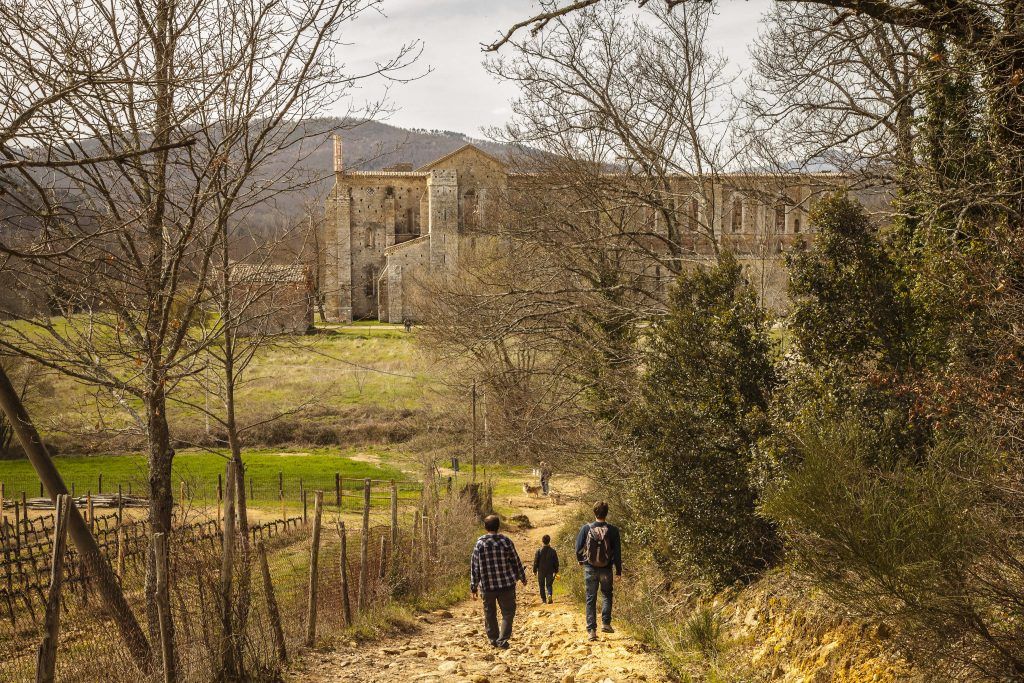 This is a truly special area, certainly worth a half-day trip. Leaving your car in the free car park nearby, the looped walk starts from the Abbey and follows a country road and a cypress-lined avenue up to a unique building.
The (long de consecrated) church acts as a bridge between land and sky: now with neither roof nor floor it seems to have risen forever like this in this particular place, silently telling its story and emanating an aura of magic that is difficult to ignore. Even children are transported by the enchantment of this Abbey, playing hide-and-seek amongst the ancient columns.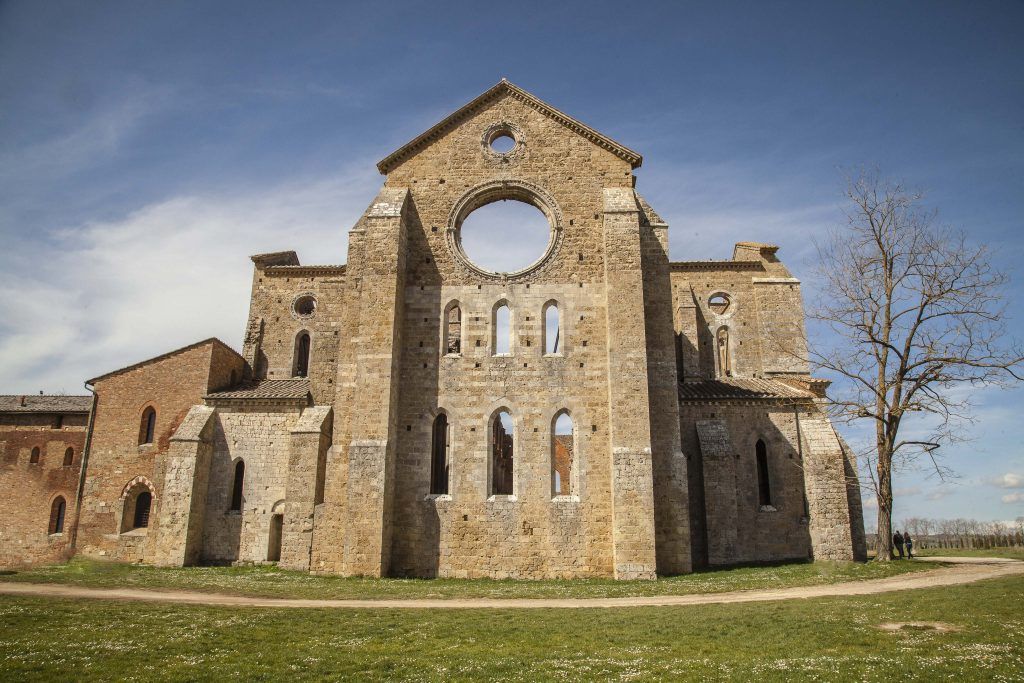 The tranquil surrounding countryside invites you to wander around the building, taking time to look around; you cannot miss the building that is slightly higher up and not far from where you stand. A sign marks a pathway that leads to the Eremo di Montesiepi. A brief trek of no more than 15 minutes, and what you'll find at the end is more than worth it.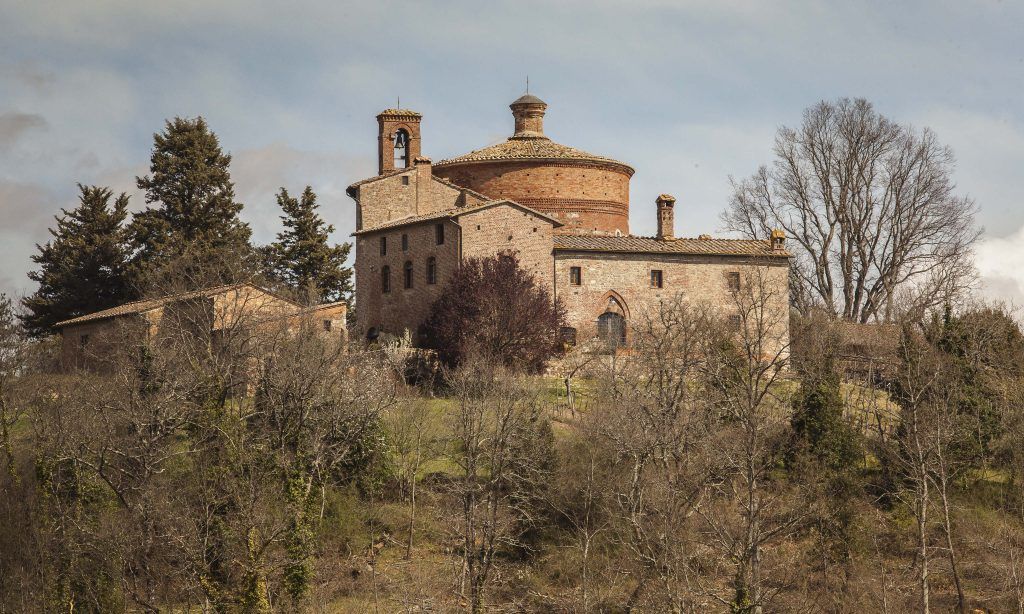 The Chapel (or Rotunda) is free to enter and conserves a unique, historically-worthy attraction – and truly the stuff of legends: now under glass to preserve it from atmospheric agents, this sword trapped in the stone seems to be awaiting the return of King Arthur.
A Made in Tuscany Excalibur; there are even those who believe that this sword – authentic and dating back to the first half of the 12th century – was the very one to inspire the Arthurian legend.
But who did it belong to? Galgano Guidotti, born in the nearby village of Chiusdino, was a dissolute knight who, after a vision of Saint Michael, abandoned all his worldly goods and thrust his sword into the land, with the intention of never using it again. The sword in the stone was never touched again and today the chapel stands on the very site of his home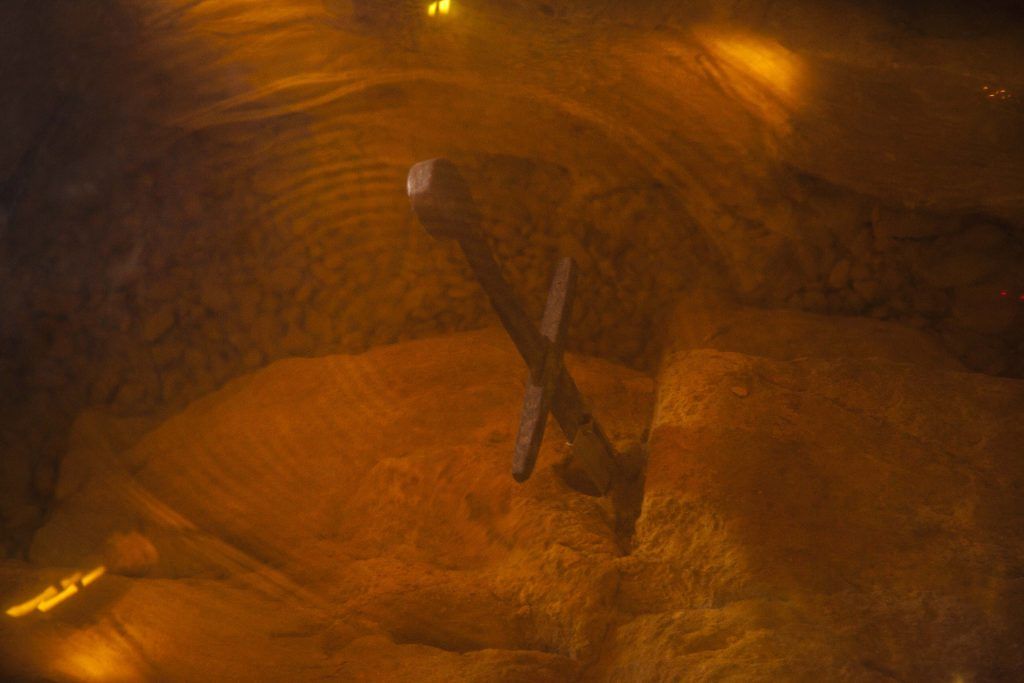 To complete the itinerary, you can get in your car – closing the loop – and in a few minutes you are in Chiusdino, where you can see the relics of the saint, including a rock showing the marks made by Galgano's horse when it fell to its knees in front of the vision of Saint Michael.
A fact that not many are aware of: just a few minutes by car from the Abbey and Chiusdino you can find the Mulino delle Pile water mill, or rather the original Mulino Bianco! Today used as a farm holiday home, you can stop for a quick selfie in front of the most famous water mill in Italy, and maybe even the world.

Abbazia di San Galgano:
open every day, times change depending on season
from NOVEMBER to MARCH: 9am – 5:30pm
APRIL, MAY and OCTOBER: 9am – 6pm
JUNE and SEPTEMBER: 9am – 7pm
JULY and AUGUST: 9am – 8pm
Tickets cost €4.00 full price and €3.00 reduced (under-18s, over-65s, students, groups of more than 20 people or families with at least four members). For info: +39 0577 756738

EREMO DI MONTESIEPI:
open every day from 9am to sunset; for info +39 0577 756700

How to get here from PuntAla Camp & Resort