AN ADVENTURE IN THE MAREMMA NATIONAL PARK, ON THE TRAIL OF SAN RABANO
An exciting trek on the trail of San Rabano, the ancient abbey protected by the nature of the Maremma Regional Park
 
The word Maremma immediately brings to mind wild views, coastal landscapes and uncontaminated scrubland, a backdrop for outdoor adventure on the hunt for the wild fauna that often reveals itself to passing humans, or out to discover the historical jewels so jealously hidden in the vegetation.
An authentic land protected since 1975 by the Maremma Regional Park – the first park in Tuscany.
The park stretches over around 10,000 hectares from Principina a Mare to Talamone  in the province of Grosseto and its southernmost point is marked by the Uccellina Mounts, a range of hills covered with shady beech woods and Mediterranean scrub from which you can enjoy some incredible views over the coast.
It is an untouched land, a custodian of traditions and crafts from times gone by; in the vast plains along the hills, butteri – the Italian version of cowboys – continue their ancient tradition work of herding animals on horseback.
In Alberese and Talamone you can find the visitors' centre; once you have purchased your ticket, a shuttle bus service will take you to the departure points of the various trekking itineraries..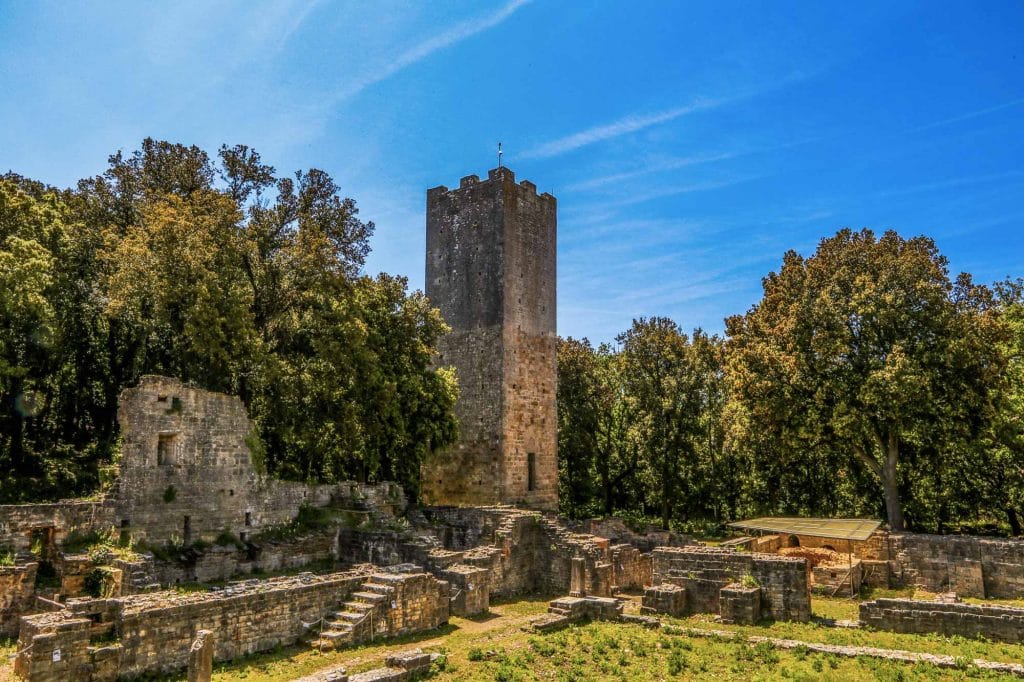 The prosperous nature of the Maremma Natural Park is further enriched by many historical landmarks. Many towers dating back to the 15th century can be found scattered along the coastline; they were built to control the coast against the increasingly dangerous threat of pirate invasions.
 
The waters that lap the Tuscan coast were infested by pirates that disturbed the peaceful living of the local populations for around three centuries. There are also numerous archaeological sites dating back to the Etruscan and Roman eras, but the most impressive comes from the Middle Ages: the San Rabano abbey.
After a little less than five kilometres – and a 300 metres climb – we catch a glimpse of the ruins of the abbey that almost completely cover the clearing that opens out in the middle of the wood.
From San Rabano we follow the path that leads to two observation points in which the vegetation gives way to spectacular views over the coast, around 600 and 800 metres from the abbey. The intense blue sea lapping against the high rocky coast stretches out as far as the eye can see, broken only by the enchanting Forno Bay: a protected beach of fine sand and crystalline sea which was used to film "Non ci resta che piangere" with Benigni and Troisi.
 
Return Itinerary to San Rabano:
 
Distance: 9.4 km
Altitude: 290 mt
Difficulty: average
Means: by foot
Equipment recommended: trekking or sports footwear, water bottle of 1.5lt capacity or more, rucksack.

Maremma Regional Park: http://www.parco-maremma.it/
 
How to get there: