Glamping Tuscany by the sea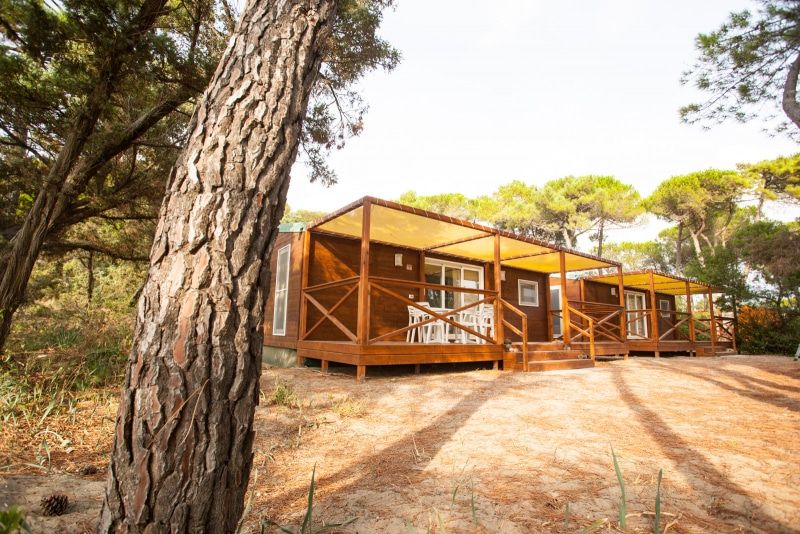 Glamping: Glamour and Camping in Tuscany
 
Glamping is a combination of glamour and camping that has become popular in recent years, especially among young people. Glamping means staying in a luxury mobile home or other suitable accommodation in contact with nature, while enjoying all the comforts and conveniences of relaxation. In this way, you can have the best of both worlds: the close contact with nature that you get with camping and the luxury and charm of a lodge stay in Tuscany.
Tuscany is the perfect place for this style, as it is one of the most beautiful regions in Italy. The Tuscan landscape is characterised by the sea, rolling hills, vineyards and Mediterranean scrub, making it the perfect place to immerse yourself in nature. The luxury bungalow is the ideal accommodation for glamping in Tuscany, so you can choose the one that best suits your needs. At Camping Puntala you will find the perfect place to stay surrounded by nature.
Glamping holidays Tuscany: a world of superior services and facilities
 
If you are looking for a unique and luxurious camping experience, look no further than glamping at Camping Puntala! Puntala is located in the municipality of Castiglione della Pescaia in the province of Grosseto in Tuscany. It is the perfect place to enjoy all the comforts of a five-star hotel while being surrounded by nature. From handcrafted furniture to double beds and private bathrooms, you will have everything you need to relax and enjoy your stay. And don't forget the veranda where you can dine and have fresh breakfast delivered daily! Glamping is the perfect way to extend your holiday and spend some time relaxing. With a gentle breeze blowing through the trees and a fully equipped kitchen at your disposal, you will have everything you need to make the most of your dream.
Glamping by the sea: Glam & Camping
 
Glamping by the sea is a unique and luxurious way to enjoy the outdoors. With direct access to the beach, you can be in close contact with nature and immerse yourself in the beauty of the surroundings. The accommodation is suitable for those who want to experience camping without giving up the comforts of home. Bedrooms, a spacious living room, air conditioning, bathroom with shower and fully equipped kitchen. More than a luxury hotel. You will be surrounded by greenery and have everything you need to relax and enjoy your stay.
Glamping in Maremma, what to do in the surrounding area?
 
If you are looking for a luxury experience, look no further than the Puntala Camp & Resort. This village near Castiglione della Pescaia, surrounded by nature, is home to breathtaking landscapes and numerous sports activities to keep you fit. Discover the Tuscan countryside by mountain bike or find a hidden gem like Cala Violina or Cala Civette. For those who love the outdoors, the Maremma is a must-see destination. There is much to explore and find in this beautiful region.
Glamping: why consider it for your summer
 
If you want a luxurious, elegant and charming experience, consider glamping. You will have a private area in which to relax and access to all the amenities of a top resort. It is the perfect way to experience the best of both worlds, with stylish handcrafted supplies and first-class service for a green holiday!
At Puntala Camp & Resort you don't need a swimming pool because nature provides the best.
Tuscany Glamping Map