Tuscan Archipelago Islands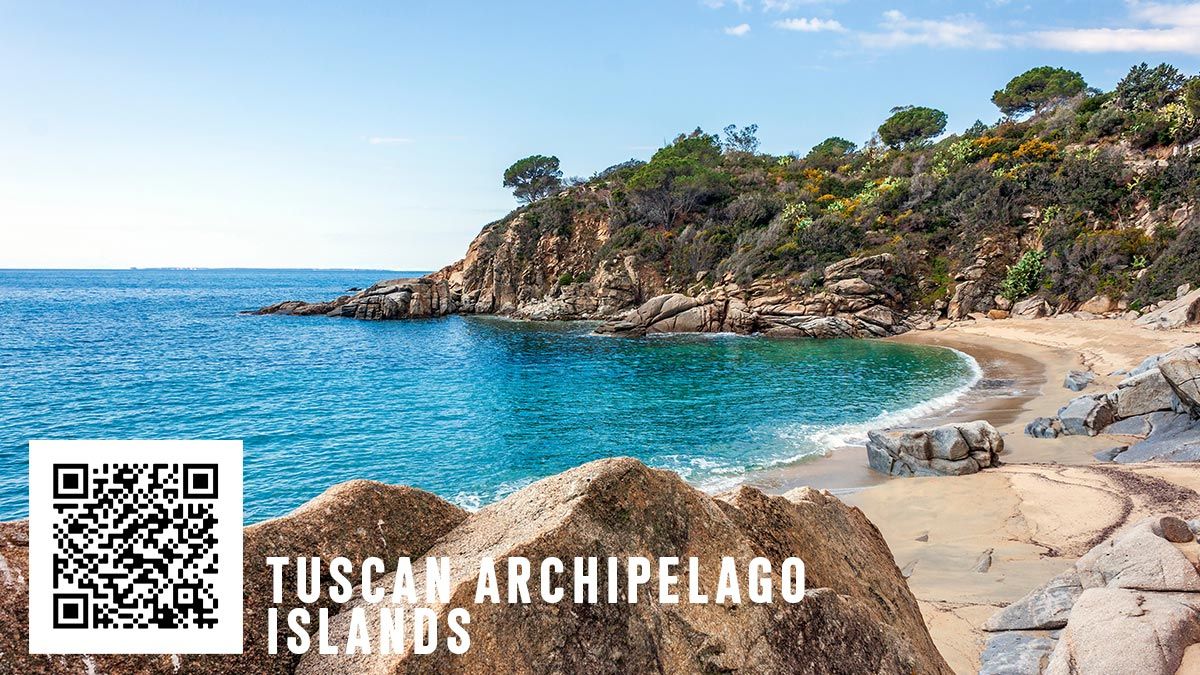 The territory of Tuscany also includes the Tuscan Archipelago: seven inhabited islands located in the arm of the sea separating the Tuscan mainland and Corsica. To see them on a map, they seem almost lined up: some face north-central Tuscany, others southern Tuscany, so the port of departure may vary depending on the island chosen. The duration of the sea crossing is similar for all the islands, about an hour. Another feature common to all the islands is the scenic beauty: crystal clear sea, golden sand and lush vegetation.
Much of the islands' territory and surrounding waters fall within the protected area of the Tuscan Archipelago National Park. It is a true paradise for those who want to go to the sea in Tuscany.
Elba Island
Of the islands in the Tuscan Archipelago National Park, Elba is the largest and is famous for the beauty of its beaches and hinterland. But it is also known for hosting Napoleon Bonaparte in his exile. Another reason for its notoriety is its mining origins. The extraction of its materials supplied the raw material for Italy's first steel industry.
But returning to the wild natural beauty of the island, among the sandy beaches we recommend visiting the beaches of Cavoli, and to the south La Biodola.
For white gravel or pebble beaches we recommend the Portoferraio area, where you can find the Padulella or Sansone beaches.
The most beautiful rocky bays include Chiessi, Patresi and Capo Sant'Andrea, located in the western part of the island, the ideal area for some fantastic diving.
Giglio Island
Giglio Island is the second largest island in the Tuscan Archipelago. A real treasure of natural beauty still wild, surrounded by a crystal clear sea in front of Monte Argentario.
The island's coastline is very varied and full of hidden coves to discover. Its crystal clear waters are a paradise for diving enthusiasts.
Many paths are passable that penetrate its unspoiled territory and overlook unique and fascinating views.
The two towns of Giglio Castello, a medieval village clinging to the heights of the island and one of the most beautiful places in the archipelago, and the small port with colorful houses of Giglio Porto are worth visiting.
Capraia Island
Capraia Island is an intact and protected natural environment.
There are no beaches but many coves hidden by the rocky shores overlooking a transparent sea.
Caves and cliffs of volcanic origin can be discovered here.
The innermost area is mountainous, with peaks of more than 400 meters.
Its seabed is rich in fascinating animals and plants even at shallow depths, allowing for easy dives full of surprises in crystal-clear waters. The vibrant vegetation makes Capraia a unique island.
After a day at sea, it is possible to stay in the port or the village houses and taste the specialties of the many restaurants, strictly fish-based.
Capraia offers an experience completely immersed in nature, for an authentic seaside vacation in Tuscany.